Naté Allen
Born and raised on the South Side of Chicago, Naté fell in love with art as a young child watching her father sketch while attending a university architecture program. As her mother and grandmother were educators by profession, Naté's path developed academically throughout adolescence rather than artistically. Upon adulthood, Naté began work in Restaurant & Hospitality Management, where she built a career over the next 10 years. Even still, art served as a passion that she continued to nurtured over time. A self-taught artist, she developed her skills in realism, perspective drawing, landscaping, lettering and portraits.
Today, Naté channels her artistic passion in many ways. In addition to being a full-time visual artist and photographer, she instructs paint nights both independently and at a local Chicago art studio. In early 2019, she co-founded Black Girls Love Art, a collective and pop-up series dedicated to inspiring women through art and entertainment. Naté says, "I'm constantly trying to find new ways to incorporate art into my daily life and into contributions to society." She has also put her creative energy to good use by managing social media, web and graphic design, and photography for small businesses, including the nonprofit for which she serves as Executive Director, Authentic Praise Ministry Inc.
While Naté dabbles in many techniques and mediums, her signature work is comprised of vibrant abstracts whose color, contrast, and compound brush strokes leave viewers equally enchanted and inspired. Her work has been featured in many exhibitions and residencies across the Chicagoland area.
"Somewhere along the way, my passion for art got pushed to the side and I was inactive as an artist for several years."
"When I write, I can say what I need to say, good or bad, right or wrong, poetically, while being as vague or direct as my mood allows."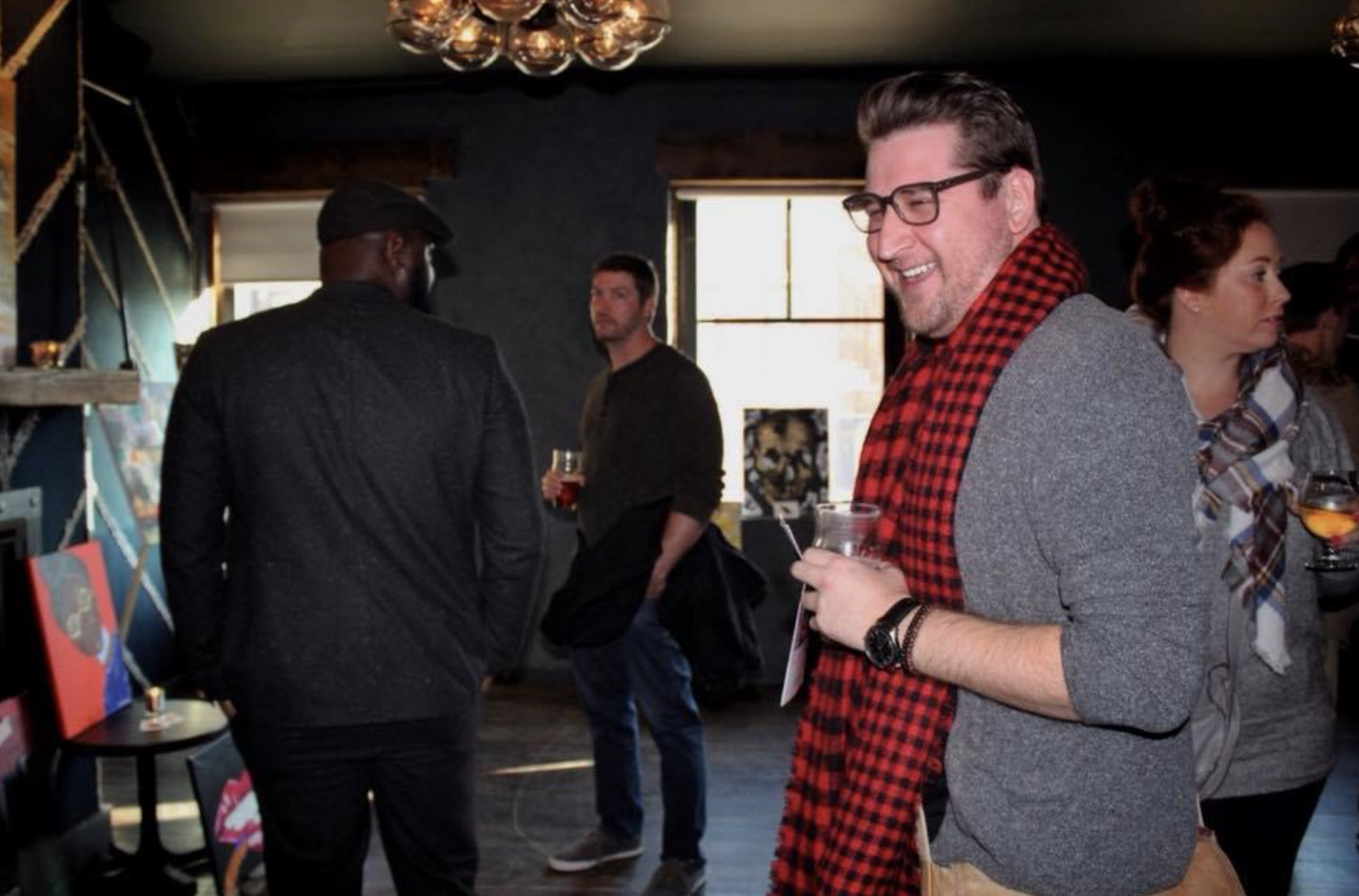 Shapes, Shades & Tranquility
March 2018, Chicago, Co-Producer/Featured Artist
September 2018, Chicago, Featured Artist
Garfield Park Back to School Jam
August 2018, Chicago, Face Painter
June 2018, Chicago, Co-Producer/Featured Artist